SIU Professor elected President of the Society of Wetland Scientists
June 18, 2019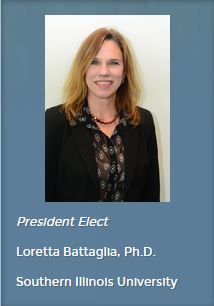 Loretta Battaglia, an Associate Professor in the Department of Plant Biology, has been selected as President-Elect of the Society of Wetland Scientists (SWS.)  She will serve one year as President-Elect, one year as President then another as Immediate Past President on their Executive Board.
The SWS's mission is to "promote understanding, conservation, protection, restoration, science-based management, and sustainability of wetlands."  Having started in the early 1980's, its ranks have swelled to over 3000 members in 60 countries.  Members come primarily from government and non-government agencies, academia and private consulting firms.  It has multiple publications and hosts events such as this webinar on "The Good, the Bad, the Peatland…" Membership is open to anyone with an interest in wetlands. 
We congratulate Dr. Battaglia and know full well the SWS chose their leadership wisely.