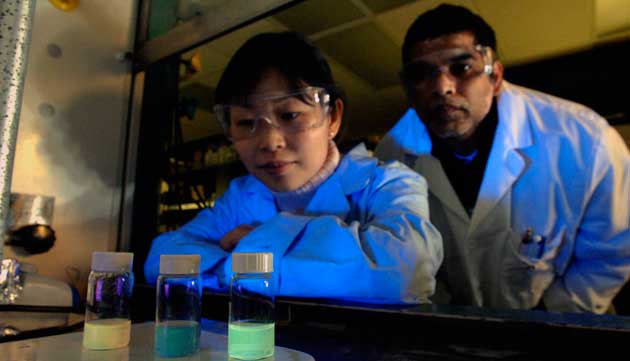 Chemistry
Our Chemistry and Biochemistry program offers two undergraduate degree options: a Bachelor of Science and a Bachelor of Arts. If you intend to be a professional chemist or go on to graduate school you should choose the Bachelor of Science degree, which allows you to receive American Chemical Society Certification. The Bachelors of Arts degree is designed primarily for students who wish to complete a major in chemistry but will specialize in areas related to it.
With approximately fifteen faculty members whose education and research interests cover the major areas of chemistry, the Department of Chemistry and Biochemistry offers the resources for a thorough education in chemistry.
Chemistry and Biochemistry also offers master's and doctor's degrees in chemistry. Many of our undergraduates have gone on to graduate work at major institutions throughout the country.
Chemistry and Biochemisrty
Mailcode 4409
Southern Illinois University
Carbondale, Illinois 62901
Phone: (618) 453-5721
Fax: (618) 453-6408
E-mail: chemistry@chem.siu.edu
Web