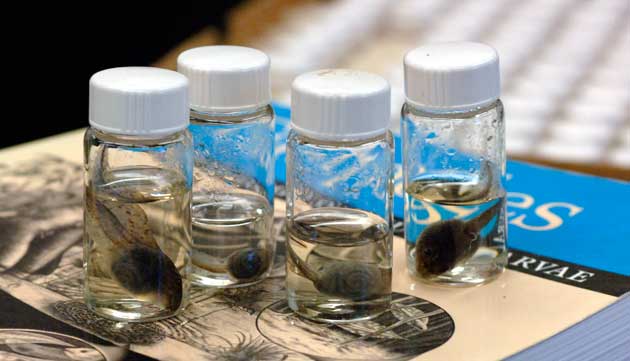 Zoology
Zoology provides an integrated educational experience for its majors and graduate students that relies on classroom teaching, laboratory investigation, small-group seminars, and individualized professional development activities such as internships, field studies, and research.
The Zoology program offers Bachelor of Arts, Bachelor of Science, Master of Science, and Doctor of Philosophy degrees for students interested in the scientific study of animals.  One of the most interdisciplinary departments on campus, Zoology's faculty members maintain expertise in animal ecology, evolution, fisheries biology, genetics, toxicology, and wildlife biology.  Zoology students have the opportunity to work with several active research centers at SIUC, including the Center for Ecology, the Cooperative Wildlife Research Laboratory, and the Fisheries and Illinois Aquaculture Center. 
Students with a bachelor's degree in Zoology from SIUC may pursue graduate studies in any of the life or environmental sciences, enter the health professions, or find employment with government agencies, nongovernmental organizations, and a variety of private institutions.